To help you in your home and work life during lockdown, here's our first three reviews of the best gadgets around...
During the potentially extended Lockdown, many people are starting to feel the strain. Not only are there the obvious health worries over catching Covid-19, but there are the massive disruptions to everyday life and living, that many people are finding it difficult to adapt to. From the lack of a gym to go to and working from home for the first time to juggling the demands of home and work life under one roof, the challenges can be overwhelming.
While we're not suggesting that gadgets and gizmos can solve your problems at one fell swoop, they can help. So, we've put together a series covering out top gadgets and lifestyle aid for a smooth and happier lockdown experience. They cover work, exercise and entertainment, and we hope they help you stay sane in some way during this stressful and extraordinary time…
So, here goes, here's our Top Three helpful gadgets and gizmos for this week:
SKULLCANDY VENUE NOISE CANCELLING HEADPHONES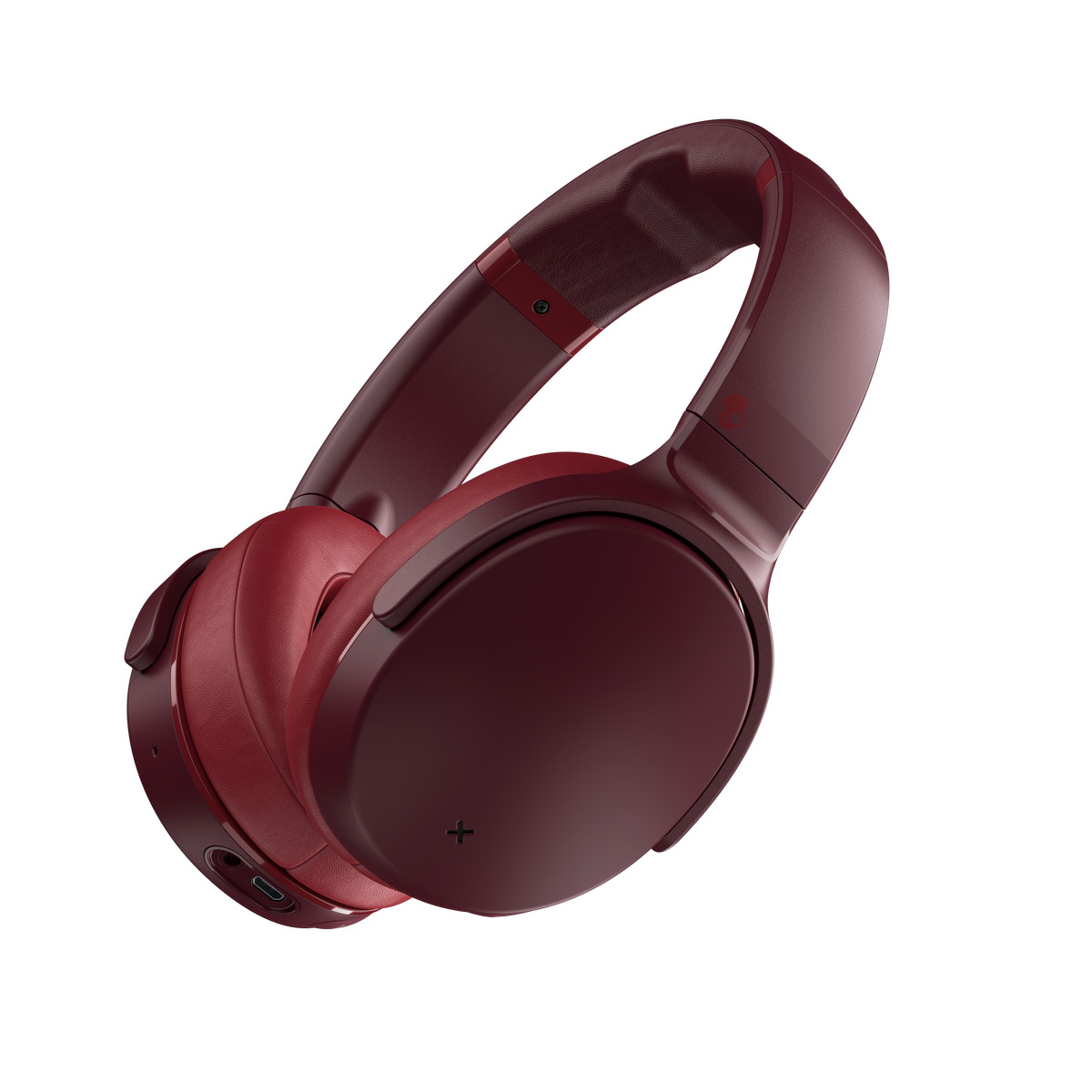 We love these 'noise cancelling' headphones by SkullCandy. They're stylish and lightweight and provide the perfect escape from noisy home environments while you're trying to get your work done. Also, if you want to watch your favourite TV programme in peace, now you can while the kids or your partner watches theirs; this really is the perfect lockdown gadget. We've used headphones in the past, but we reckon that the technology has improved hugely to create what is, in our opinion, an extremely slick and advanced gadget that produces excellent sound quality. 
Simply connect to your smartphone via Bluetooth, and you can listen away in peace to your music playlists. The active noise cancelling software filters out any external noise so you can listen to your music and only your music. The only downside we found is that they do let in wind noise when out running but if you can handle that or would rather use them on stationary gym equipment or for purely entertainment purposes, then this won't be a huge issue.
What's more, if you lose your headphones, you can easily locate them using the inbuilt Tile technology.
If someone phones you while you're wearing the headphones, you can answer quickly by pressing a button on the side of the gadget, allowing you to make calls too. You can even use your Venue headphones to activate its assistant, enabling you to get directions or call any of your contacts easily and without delay.
We love the quality of the playback on these headphones, which manages to deliver just the right balance in bass and treble tones. Truly, a delightful experience. And the battery life is a lengthy 24 hours post charge too so you have even more time to enjoy your favourite hits without a charge cut out.
The headphones are priced at £149.99 and to find out more and to purchase, please visit: 
https://www.skullcandy.co.uk/shop/headphones/bluetooth-headphones/venue
ACTIVE5 FITNESS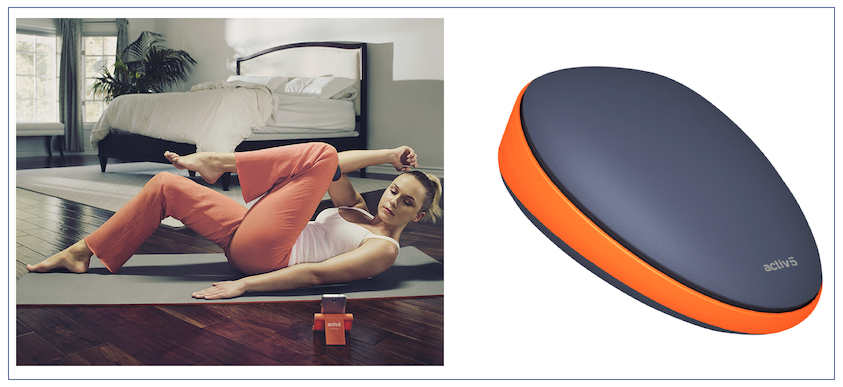 It's not all about work when working from home, it's also important to focus on mind and body health and take breaks throughout the day. Studies show that physical activity not only improves your physical health but your mental health and productivity as well. You could get outside and go for a walk or run, do a free online exercise or even use a device such as the Activ5 which can be used for five minutes in the morning, afternoon and evening to workout.
Dubbed 'a tiny gym in your pocket', Activ5 is a portable fitness device that enables anyone with a smartphone to exercise, which seems like the perfect solution to lockdown cabin fever. It doesn't need very much space as you can use the Activ5 safely from the comfort of your sofa. Designed, we imagine, for people to use at their desks while working, this nifty little device could be a bit of a gym body saviour when you can't get to the gym to do your usual exercises and don't have the kit at home.
We found the Activ5 to be surprisingly effective for such a small device. The exercises were vast and you can literally work most muscles using this little gem of a gadget. It's surprisingly robust too - we were a little anxious about placing it under foot for one of the exercises we tried.
The only downside we found is that the exercises in the app are quite detailed and the writing quite small - meaning that those of us over 40, have to wear our reading specs to grasp the instructions, which put us off a bit! Should be fine if the app is downloaded to an ipad rather than a smartphone screen, however...
In a nutshell, Activ5 helps to:
-Tone and strengthen muscles with results showing that users can increase strength by 30% in just 6 weeks, according to the Activ5 website based on user research
-Personalise 100+ exercises to your fitness level, track progress and exercise while playing games
-Do full body isometric exercises and workouts – 5 minutes of isometric exercise can be the equivalent of 25-minutes of gym machine exercises
-Track results on the companion Activ5 app, available on iOS and Android
Activ5 is available from: Amazon.co.uk, Harrods and Smartech Selfridges, priced £129.99.
SANDISK IXPAND WIRELESS CHARGER & PHOTO BACK-UP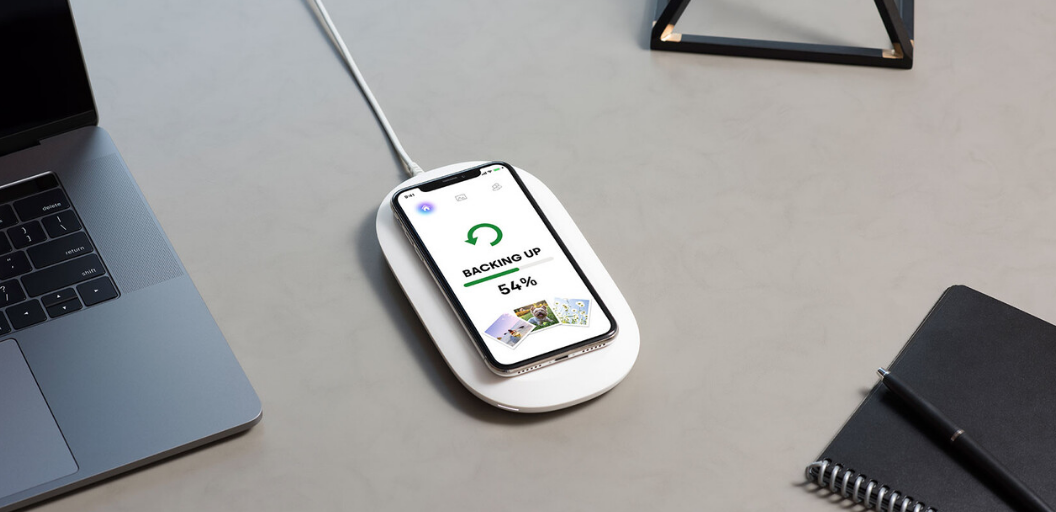 Have you ever wanted a device that can charge your smartphone while backing up your all-important photos? The SanDisk iXpand Wireless Charger could be the answer.
Simply place a phone on the white pebble gadget and enjoy super-fast wireless charging whilst the device simultaneously backs up all of your photo memories instantly. Return to a phone fully charged and photos/videos backed up at optimum resolution. Multiple back-up profiles are available allowing different users to store images/videos in separate personal folders. On top of that, the high-efficiency power plug with six-foot cable gives you fast, convenient charging.
Available in ample 128gig and 256gig storage capacities, this charger packs that extra punch. We debated whether a photo storage device was necessary given the availability of so much free Cloud-based storage, but we thought why not. How many times have you wished that your photos were secure somewhere that wasn't on the net as you could forget the password, for instance. It's not a bad idea.
The charger looks sleek and charges effectively while your phone sits on your new home office desk. We think the iXpand is an excellent addition to any home office set up. Buy now.
Available from Western Digital, priced at £85.99 for the 128gb version and £129.99 for the 256gb option.
More of our reviews of the top lockdown gadgets and gizmos soon!