Most of us have wandered past a door or wall and had a sudden brainwave that that would be the perfect colour for our wall or our door. What shade could it be? Cabbage White or Blue Ground? That is to name but two of the iconic colour range from Farrow & Ball. Nowadays, there is so much choice in colour, that many of us don't even know where to start.

Once the preserve of interior designers, companies like Datacolor have cottoned on to the fact that many more of us want to make our colour dreams come true. We're getting bold too when it comes to our choices. Long gone are the days when magnolia was the paint colour of choice!

The 'ColorReader'
So, we reviewed the amazing 'colour reader' from Datacolor. The ColorReader (it's an American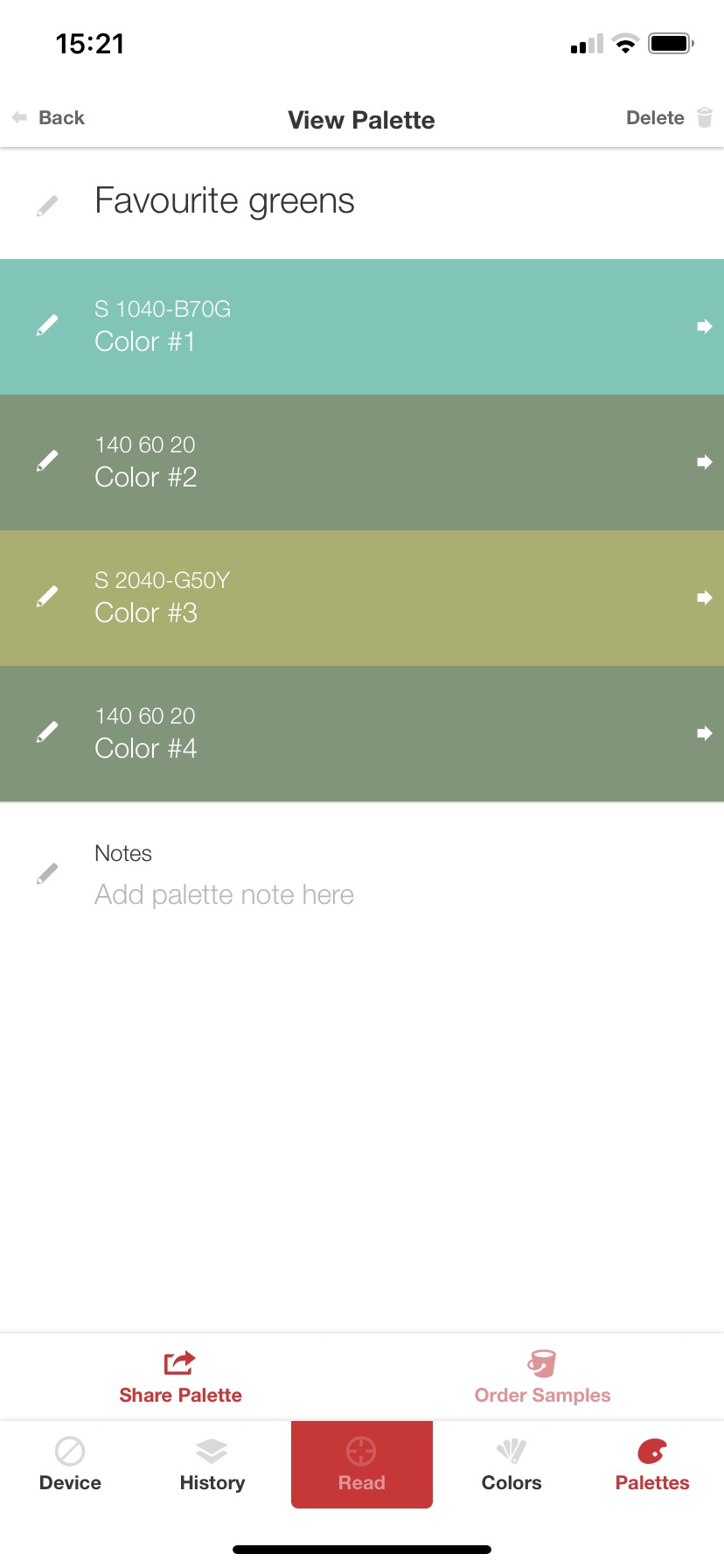 company, so comes with a US spelling!) faithfully matches colours using palettes downloaded via an app. It even recommends colours that would complement it.
How to start?
Unpacking this nifty gadget was exciting. We left it to charge for a few hours, then downloaded the ColorReader app to our phone. You then need to pair the reader with your phone (compatible with iPhone or Android), which was straightforward. After doing that, you need to 'calibrate' the reader by putting the cap on with the white lens, turning the cap and it will lock. Then when you go into the app make sure you turn the location on and then click calibrate. Then take the lid off this little gadget and you're set to go.

To scan something and find a colour simply hit the read button and the lens at the bottom of the device will make a flash.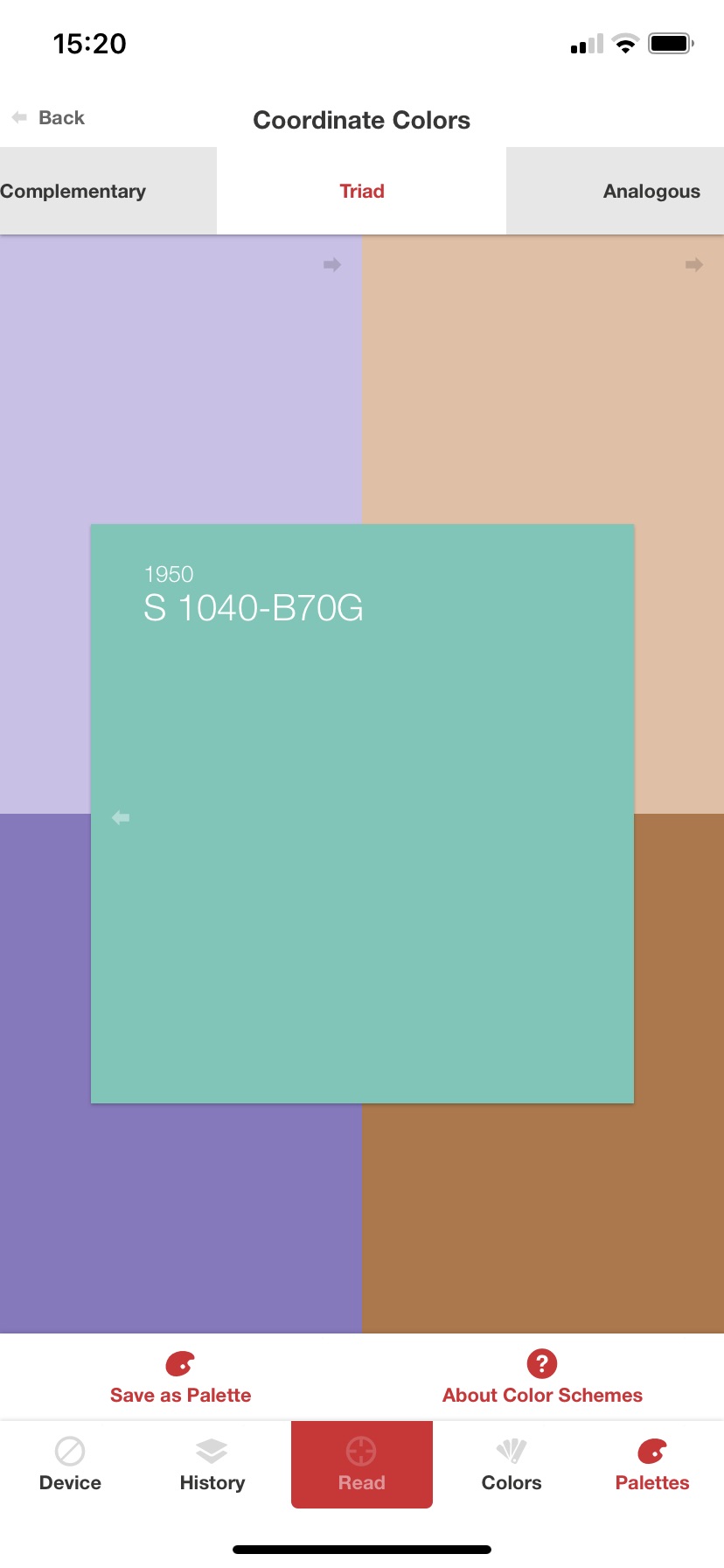 Professional features
Once you've scanned a colour, go to the app, and click on All Fan Decks. Once done each of the 3 samples comes with a RAL code, which you can take to get matched at B&Q or other store.
There is an array of other pro-standard features.

Tap the colour you want out of the 3 options and you're welcomed with 4 options above the normal 4 options that appear all the time. The four options are the following view colour deck, coordinate colours, Add to Palette and colour data.

The second option is the coordinate colours now you might have found that match but what other colours work with it. You get 4 options: Complementary, Triad, Analogous and Monochromatic. You can even save the palette and send it to someone, such as an interior designer, a painter and decorator, or even your partner!
The verdict
It's a great gadget for use as a gift or for help in getting the colours just right in a home DIY job. Now anyone can be an interior designer, and the ColorReader makes choosing colours for that paint project even more fun.
The ColorReader at £119 is priced very competitively for the interior design market, but is also well within reach of the DIY-er. It can be picked up here where there is also an option to buy an even snazzier pro version.